Call and SMS Tracker – Description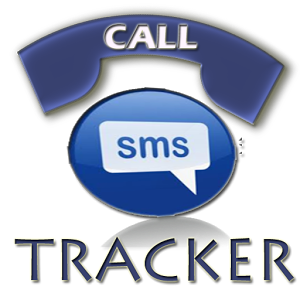 Login URL: Click here
Download URL: Download for Android Mobile

Track calls made to and from your mobile and WhatsApp incoming messages on the target device along with the location where you received or sent/made the Call or SMS using this app.
✔ No GPS required.
✔ Completely Free. No hidden charges
Use Call and Message Tracker app to keep track of the calls and sms in your mobile. Track all the calls made or received and also all the SMS sent or received along with their locations. To check the Calls and SMS, you have to launch the app and click on "View" buttons. No need to turn on the GPS. This application works even without GPS. When GPS is disabled, the application collects location info using GPRS/Wi-Fi and hence the impact on battery is minimal.
How it works
– Install the app and register using Email ID and a PIN
– Enable the check box to enable tracking of Calls and SMS on your device. To collect location info select the check box below it as well.
– Now whenever a call is made or received or WhatsApp Message is received, wait for a while and then launch the app again.
– Click on "View" buttons in the app and you will see the tracks of the last Call or SMS (locations visited) on Google Map view and list view.
– You can choose to disable collecting location info by un-checking the check box in the app's main view
– You can clear all the information stored by using "Clear data" option in the options menu
– You can export the tracks as text via Email
– You can see your mobile tracks by visiting our website http://callsmstracker.com/cst and entering your Email ID and PIN. You need to click on "Get Details" button to pull details from your mobile. Call and SMS details will not be pushed to server automatically.
Compliance with Google Policy
To be in compliance with Google Policy, we will be showing notification in top bar whenever your Call/SMS/location is uploaded to website. Details will not be uploaded automatically it will be pulled only when user logs in to the website and request for pull. Details are stored securely in server located in US. Users can optout anytime and clear the details from server either through mobile or from website. The app cannot be used as spy app as app icon cannot be hidden and notification cannot be disabled. Please read EULA carefully before accepting.
If you find any issues or the app doesn't meet your expectations, do mail us at srihari@trackMyPhones.com. We will try to address your grievances. Thank you!

Srihari Karanth is an active developer and Founder of TrackMyPhones. He is a former Software Architect in Global MNC. He now works on building new innovative mobile applications and websites. You can reach him at Srihari@TrackMyPhones.com