Top Markets for Tracker App Developers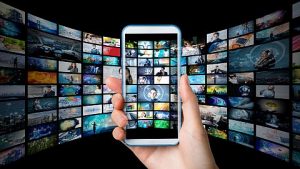 Android Parallel Markets for developers:
Looking for different markets for android? Fortunately, unlike Apple, Android Apps can be downloaded from other sources and that has given rise to too many parallel markets for Android Apps. Each with some different ways to encourage developers and customers to download from their app store. here is the list:
1. Google Play
The best distrubuter for your app. If your app clicks here you don't have to look for any other market to upload. You would need to pay $25 one time fee to open a developer account. Best part of this is you upload the app and after few hours its live! No approval process nothing.

2. Amazon
One year free developer access but after that its $99 per year. They have unique marketing concept with "One paid app free everyday". But if you are planning to enroll your paid app for this you might have to wait for months as the queue is huge. With the launch of Kindle it would be a good alternative market.
Amazon verifies Apps before allowing it in its store and that might take weeks.

3. SlideMe
SlideMe is free market. Bad news: It has approval policy before allowing it on App store. Good news: They take max of 2 days to approve. Bad news again: They are strict with copyright violation, worse than Google Play. I was always of the impression that Google Play is very strict but SlideMe SurprisedMe. They dont allow Tracker Apps either. So if you planning to deploy a tracker app this market is not for you.

4. Handster (Opera)
Simple and Easy. No approval Process. And right in their app store as soon as we finish uploading. We need to keep updating our App to increase the download as updated apps appear in the front screen of handster.com. Even Opera browser in android mobile uses handster to display apps.
Another good think about handster is that you can promote your apps for as low as $0.01 per download (not per click which is a waste of your money). So if you are looking for promoting your apps and earning from upgrade, this market is for you.
5. App Surfer
Its launched recently and the best part of this store is that they allow a users to preview app before downloading. Uploading is damn easy as it gets all details from Google Play with you just having to upload the apk. App surfer doesn't have its own app store they just link to Google Play.

6. Synapsy
App store for Telstra Operator. Uploading is, again, very easy if your app is in Google Play. No approval process, its live as soon as you upload. Haven't seen much success with my apps yet in here. Lets wait and see.
7. Samsung
Uploading procedure is long. They take weeks before app gets approved but i appreciate their patience. I had uploaded one app and it didn't work for the, i was surprised to see a mail with images and video of what they tested and what didn't work! Even i wouldn't have taken so much pain testing my own apps 🙂
8. LG
Just like Samsung. Free. Extensive approval process. Once approved it goes to LG app on all LG Android mobile, so its worth it.
There are many other alternate stores: Appia, GetJar, Mobango, AndAppStore, Handango, OnlyAndroid, YAAM. But in some uploading is real pain. You need to fill too many pages. And have to upload too many images with proper dimensions. Will update more App store as i explore.

Srihari Karanth is an active developer and Founder of TrackMyPhones. He is a former Software Architect in Global MNC. He now works on building new innovative mobile applications and websites. You can reach him at Srihari@TrackMyPhones.com